As pioneers and leaders of the profession for over 25 years the London School of Sports Massage now offer vocational massage training to a new higher level of clinical practice:

Soft Tissue Therapy

(BTEC Level 5)

More than just Sports Massage.

At the London school of Sports Massage (LSSM) we train people to become complete therapists with the best career potential. Soft Tissue Therapists treat clients who have musculoskeletal injury, pain or dysfunction caused by any of life's stresses and from all walks of life. Although sport can be a common factor with many of our clients symptoms, this is far from being the main issue we deal with.

Soft Tissue Therapy integrates three essential clinical elements:

Assessment
Applying a range of assessment methods to determine whether Soft Tissue Therapy is appropriate and devise a suitable treatment plan for the individual client.

Treatment
Applying a range of soft tissue techniques (including massage) to aid recovery from injury and improve soft tissue condition and joint mobility.

Rehabilitation
Offering advice on a range of remedial exercises and lifestyle factors aimed at speeding up recovery, preventing injury recurrence as well as improving posture, performance and function.

How our BTEC qualification has evolved




Do you need a qualification higher than Level 5?



The LSSM

Formed in 1989 the London school of Sports Massage was the first school in the UK to provide specialist training in Sports Massage with appropriate external validation. Our Diploma course has now evolved into more advanced training in Soft Tissue Therapy. As in past years LSSM continues to lead the profession and be instrumental in establishing higher clinical standards in the field.

With such a long history it is not surprising that the LSSM boasts the most experienced team of tutors all of which are at the pinnacle of the profession. All our core tutors are highly experienced clinical therapists and have helped raise the standards of our qualification over the years by incorporating their own clinical skills into the curriculum. Our tutors have been working together as a team for many years and all teach with great passion, enthusiasm and humour.

Almost all massage therapists in the UK are self-employed and work in the private sector of healthcare and our vocational training is aimed at making this highly achievable. We train therapists safely and effectively to treat clients from all walks of life, presenting a wide range of musculoskeletal as well as medical issues. Our training offers therapists the greatest potential for success with an immensely satisfying and enjoyable career.

About our SPORTS MASSAGE courses:

INTRODUCTION MASSAGE COURSES

Although designed to take students up to the entry level required for our main sports massage Diploma course, this massage course workshop is open to anyone wanting to develop basic hands-on skills in general massage, which can be used on a recreational level with friends and family.

The weekend massage course is very hands-on and you will learn how to apply good, safe and effective massage techniques over all the main areas of the body.

Venues: Regent's Park, Central London and Southampton.

Course fee £225 including VAT, handbook and certificate

SOFT TISSUE THERAPY DIPLOMA COURSES

BTEC Professional Diploma (Level 5)
CLINICAL SPORT & REMEDIAL MASSAGE THERAPY

ENTRY REQUIREMENTS

a) Ideally, 4 GCSE's and 1 'A' level, or similar academic qualification.
b) A basic acceptable massage qualification OR an LSSM introductory massage certificate.
c) An active involvement in some sport, dance or exercise activity.

COURSE STRUCTURE
The course is made up of 12 weekend workshops (10:00 am to 5:00pm Saturday & Sunday), plus one examination day, spread over approximately one year (25 days total) . Home study and practice is required between the workshops, which are about one month apart. This allows plenty of time to practice and gain real experience of the techniques before new ones are introduced. As the course develops, students can relate the new information and techniques with the clinical experience they have already gained. The early part of the course becomes a solid foundation for the advanced techniques and subjects covered later.

Venues: Regent's Park, Central London and Southampton.

Fees: Total £2900/£2950 from Sept 2014

Courses available in

London & Southampton

click a picture for more information

Regent's College in Regent's Park, Central London


Southampton

| | |
| --- | --- |
| | LSSM continues to lead the way in developing a higher clinical level in the sports massage and Soft Tissue Therapy profession through the new book by Mel Cash (the Principal Tutor). |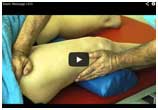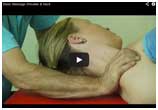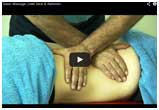 Posted on Youtube with the permission of Mel Cash



The London School of Sports Massage (LSSM) has been instrumental in setting up the Institute of Sport & Remedial Massage ISRM which is the professional body promoting our needs and aspirations as clinical therapists. (see www.theisrm.com)
Graduates can become full members of the ISRM which has an online register of therapists, continual professional development programme, and all the professional support a therapist needs, such as insurance etc. Through ISRM, members are eligible to register with the Complementary and Natural Healthcare Council CNHC which is the new government-backed regulator for the profession.
The LSSM operates the ISRM qualification which is externally validated by Edexel/BTEC (the national awarding body for professional education and training in the UK). It is highly respected in the UK and recognised in many other counties too.
Graduates receive:
BTEC Professional Diploma in Clinical Sport & Remedial Massage (Level 5) and LSSM Diploma in Sport & Remedial Massage.
Graduates can become full members of the ISRM which has an online register of therapists and a Continual Professional Development programme, plus all the necessary professional support a therapists needs, such as insurance etc. (see www.theisrm.com)
Graduates are eligible to join the Complementary and Natural Healthcare Council CNHC
LSSM is part of the Institute of
Sport & Remedial Massage

ISRM is on the Sport and Remedial Therapies
Council which is recognised by CNHC as the lead
body in the sector.
The Complementary & Natural Healthcare Council (CNHC)
CNHC is the UK voluntary regulator for complementary healthcare practitioners that was set up with government support to protect the public by providing a UK voluntary register of complementary therapists. CNHC's register has been approved as an Accredited Register by the Professional Standards Authority for Health and Social Care. This means CNHC has met the Professional Standards Authority's demanding standards. All CNHC registered practitioners are entitled to use CNHC's quality mark which demonstrates a commitment to professionalism and high standards. The public and those who commission the services of complementary healthcare practitioners can choose with confidence, by looking for the CNHC quality mark.
CNHC has agreed that ISRMmay verify applications for CNHC registration.
To find out more about the CNHC visit www.cnhc.org.uk 
London School of Sports Massage
28 Station Parade
Willesden Green
London NW2 4NX

Main Office hours: 10am-2pm, Monday - Friday
Tel: +44 (0)20 8452 8855 - 0208 452 8855 T
Fax: +44 (0)20 8452 4524 - 0208 452 4524 F

The ISRM is delighted to be involved with Seeing Hands Nepal, which is a charity training blind people in Nepal to give 'western' style massage to tourist/trekkers. Instead of living in extreme poverty, dependent on their family or forced to beg, the first few therapists are now earning money. (And giving a good massage service to tired trekkers too.)


 

ISRM is helping in the design and delivery of an effective training programme and training volunteer tutors. 

This really is a wonderful project and we hope you will take time to look on their website to find out more. [

click here

]